I'm trying something different here today in my five sentence story and I hope the Jane Austen fans are still speaking to me at the end because I've "borrowed" a couple of her characters...
Lillie's prompt this week was BLUSH.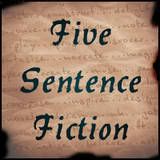 Mr Bennet found the new Mrs Bennet perched on the end of the bed in a white nightgown; for a woman of so many forthright opinions she looked suddenly diminished.
Her face coloured when she saw him, like a blossoming red rose.
He remembered their first meeting at the ball, how she coyly hid her blushing face from him behind her fan, as was the custom of such young ladies.
Reaching out an unsteady hand he tenderly touched her flowing hair for the first time.
They looked at each other both knowing it to be a truth universally acknowledged, that Mr Bennet being in possession of property (and a wife), must now be in want of an heir.
Let me know what you think...
Would Jane be turning in her grave or blushing?